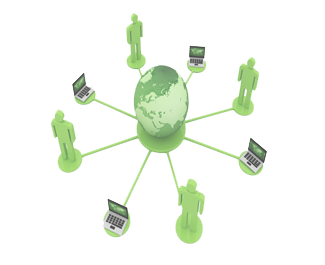 Industries
Communities / Business networks are transforming in every industry, across all types of business processes. Companies are finding that collaborating with partners allows them to move beyond corporate borders to leverage the collective competencies in people, processes, and information.
B2Bgrid understands that each industry has a unique set of processes and business requirements. Our industry solutions are pre-packaged with all necessary and industry specific requirements including trading partner connections, business process automation, and visibility solutions. Our in-depth knowledge of industry specific best practices provide both flexibility and innovation - whether you are looking to increase customer satisfaction, automate manual processes, or comply with new industry mandates.
Retail
Like other markets, the marketplace for consumer goods has been influenced by globalization, increasing the number of trading partners and opening new markets. Consumer goods manufacturers competing today are dealing with complex distribution webs, wide product portfolios, global sourcing and production, and increasing levels of outsourced manufacturing—coupled with frequent promotional activities and seasonal sales—making management of supply chain networks extremely challenging.
Read more…
Do-It-Yourself
The DIY market is faced with dynamic market conditions and rising customer demands that are drastically impacting bottom-line profitability and supply chain efficiency.
Read more…
Pharma
Healthcare organizations around the world are challenged by pressures to reduce costs, improve coordination and outcomes, provide more with less and be more customer centric.
Read more…
Logistics
Transport and Logistics companies gain competitive advantage by automating critical business processes and partner interactions across their supply chain operations. Benefits can include improved efficiency, increased visibility of the flow of shipments, more efficient handling and inventory management, increased security of distribution and speed of operations.
Read more…
Utilities & Telco
The accelerating speed and globalization of business has forced companies to entirely transform their approach from "build to last" to "build to adapt." Vertically integrated enterprises have given way to increasingly disaggregated models of specialized businesses that interoperate to create end-to-end deliverables.
Read more…
Technology
B2Bgrid provides comprehensive B2B Integration & Communities solutions that enable technology companies to extend their current IT products providing their platforms with automate end-to-end data integration.
Read more…
Public Services
Learning to do more with less is the new normal in government. Delivering better service. Improving collaboration with others. These and other major challenges are why government institutions are launching new initiatives aimed at modernizing their services to be citizen-centric, responsive and on par with the private sector.
Read more…